ICBC Personal Injury Claims – 604-318-3838

If you have been involved in a car accident, slip & fall, or any other situation including ICBC personal injury claims where you have suffered an injury anywhere in BC then call our Vancouver law office at 604-318-3838 (24 hours / 7 days a week) and have among the most experienced personal injury lawyers, Jamie Butler, answer your questions FOR FREE.  For some helpful information regarding your specific type of accident,  please CLICK on the appropriate menu bar to the RIGHT.    For helpful information regarding some common client concerns regarding the accident claim process simply CLICK ON the applicable question indicated at the BOTTOM RIGHT or immediately after the Free Tips below the video.
Jamie Butler Discusses Tips For Dealing With ICBC:
MORE FREE TIPS FOR YOUR MVA INJURY CLAIM:
The following are TEN FREE AND IMPORTANT TIPS from our Vancouver injury lawyer to help in dealing with your car accident and your ICBC claim at the accident scene and in the aftermath of same:
(1) FIRST AND FOREMOST ENSURE YOUR SAFETY BY SEEKING MEDICAL    AND/OR POLICE HELP BY CALLING "911"
Always tell the 911 operator that you want the police to attend to document the accident. Sometimes the police and paramedics refuse to attend the scene of an accident if no injuries are reported so no matter how minor or inconsequential the injuries appear at first make sure to report them first to the 911 operator and later to the attending police, fire or paramedic who attend.
(2) DO NOT IMMEDIATELY MOVE YOUR CAR WITHOUT TAKING NOTE OF ITS FINAL RESTING POSITION
Immediately after a collision with another vehicle there may be a temptation as a driver to immediately move your car from its resting position to the side of the road or other safe location. But the resting location of the vehicle after a collision may help you or forensic experts to later determine liability for the accident (ie. who's at fault for the accident). You must keep in mind that as a driver involved in a collision you DO have a positive duty by operation of section 187 of the Motor Vehicle Act to NOT leave your vehicle parked so as to obstruct the free passage of traffic (but also keep in mind that duty is NOT enforceable if your vehicle is inoperable after the collision). After an accident you will have a reasonable period of time to move your vehicle. Thus in the minutes proceeding an mva if you have a camera with you (and many cellular phones have cameras and video cameras these days) then from a safe location you might immediately document the accident scene (of ALL vehicles involved) by taking photograph or video footage. Otherwise it would be a good idea, prior to moving your vehicle, for you to take a mental note of the final resting positions of all the vehicles involved in the collision and as soon as practicable (after moving your car off the roadway) make a drawing of the final resting positions of the vehicles involved before any such vehicles were moved off the roadway by police, towing vehicles or the drivers themselves.
(3) OBTAIN PERSONAL DETAILS OF OTHER DRIVER AND ALL INVOLVED
If you are physically able then obtain the FULL details of all other parties/drivers involved in the accident Try to obtain all the details including their names, addresses, telephone or email contact numbers, birthdates, driver's license numbers, license plate numbers, insurance details (name and policy number of other driver's insurer, especially if the other driver is not insured with ICBC).
(4) OBTAIN WITNESS INFORMATION
Many people involved in accidents believe that when the police attend the accident scene then the police will be responsible and obtain both statements and the identity of all the witnesses who witnessed the accident. THIS IS COMPLETELY FALSE. Though sometimes police obtain some of the witness information, as the police are very busy they do not necessarily take full or accurate reports of all accidents. Therefore if you are able then obtain the FULL names, addresses and telephone or email or contact telephone numbers of ANY witnesses to the accident ask the witness what he/she saw and obtain a statement if possible from them about the details of the accident from their point of view you can take a video statement from the witness at the scene with your cel phone if you have that capability. If you provide this information to our lawyers then our lawyer can and often will later hire a private detective to investigate the accident. Our lawyer will also hire reconstruction engineers who can use details you provide to "reconstruct" the accident scene scientifically and later provide an opinion in court.
(5) DO NOT ADMIT ANY FAULT
Canadians are notorious worldwide for "saying they're sorry" even for things that they have no control over. At an accident scene DO NOT admit fault for the accident to ANYONE. Although you have a duty under the Provincial Motor Vehicle Act (section 68) to do such things as remain at the scene, render all reasonable assistance and provide your name and addresses and the registered owner information to the others involved (and the police who may attend to investigate) these duties do not translate to mean that you must "admit fault" for an accident. If you do admit any degree of fault at an accident scene to another driver, a witness or the police who may attend then these such statements/admissions are only used against you in Court by skilled ICBC adjusters and ICBC-appointed defence lawyers. A qualified lawyer may be able to help you determine whether in fact you are completely or partially at fault later and if appropriate then an admission of liability can later be made. Our lawyer can provide you assistance on what to say to the police, ICBC and any other inquiring source.
(6) OBTAIN THE NAME AND BADGE NUMBERS OF ALL OF THE POLICE OFFICERS WHO ATTEND THE MVA
It is wise to obtain the names and badge numbers of any and all police officers or any emergency personnel that are investigating/attending the accident. Usually there will be one police officer who is responsible for investigating the accident and preparing the police accident report. Sometimes there are several officers involved in investigating the accident scene for forensic type evidence (ie. in a case involving serious injuries, brain damage or death case or where there is alcohol, drugs or illegal activities involved by one or all drivers). It is best to obtain the identity information of as many police and emergency personnel involved so that this information can be provided to your lawyer at Butler & Company.
(7) DO NOT PROVIDE A STATEMENT TO ANYONE WITHOUT SPEAKING TO OUR LAWYER WHO IS AVAILABLE AT 604-318-3838 (24 HOURS A DAY)
Often the police will make inquiries at the scene about how any accident occurred. You must keep in mind that what you might say to the police can be used against you by ICBC or the Courts. To take precaution against this you are best advised (in most circumstances) to simply tell the police that you wish to obtain legal advice PRIOR to providing any details of the accident. After an accident, when requested to do so by an attending police officer you MUST give the police your personal identifying details (ie, name, address, phone number, driver's license number) and the details regarding the registered owner. But before discussing any of the details of the accident you can advise the police that you would prefer to speak to a lawyer prior to giving them your version of the events. Remember it is NOT the police who will determine FAULT for the accident. They simply issue violation tickets for alleged traffic infractions under the Motor Vehicle Act or Criminal Code that led to the accident in the first place. It is the assigned ICBC adjusters who, in the first instance, determine fault (and sometimes wrongly I might add) and ultimately the Courts who will make the final determination of who's at fault for a motor vehicle accident. When providing a statement about the details of the accident (without proper legal advice from our lawyer specializing in these issues) to any of the following: the police, the fire department, the ambulance attendant, the emergency room doctor, the treating nurse or any person at the accident scene, REMEMBER THIS – you must later live with every word of what you have said in COURT. Often times these outside parties/interest (including police, EHS professionals, etc,) get verbal information and statements wrong and record your version of events wrongly in their reports or clinical notes and those wrongly reported statements can and will hurt your case for personal injuries with ICBC and/or with the Courts. Remember before you provide ANY information to the police or ICBC you have the right to speak with a legal representative of your choice. DO NOT get bullied into providing a statement to either the police or ICBC without first exercising your right to consult with a legal representative. You can simply advise the police officer that you intend to seek legal advice before providing any statement about the accident to them. You do not have to respond to others at the accident scene who wish to obtain your version of events as any such statements can be deferred until AFTER to speak to our ICBC lawyer. We are to speak with you after an accident on a 24 hours a day basis, seven days a week at 604-318-3838.
(8) DO NOT LEAVE THE ACCIDENT SCENE WITHOUT FIRST IDENTIFYING YOURSELF TO OTHER DRIVERS INVOLVED OR THE POLICE
If you are a driver involved in a motor vehicle accident in British Columbia then you have a positive duty by law to identify yourself to other parties whose vehicles are damaged and to the police. NEVER depart the scene of the accident without at least attempting to identify yourself to the other parties involved (which may include the owners of vehicles or personal property which may have been damaged in the accident) or the police authorities. You should know that if you depart the accident scene without attempting to locate the owners/drivers or injured parties that ICBC may refuse to cover the damages to the vehicles involved (or refuse to cover you for other third party damage). You can also be subject to charges under the Motor Vehicle Act or, worse still, criminal charges under the Criminal Code for hit and run. (For more information about hit and run charges CLICK HERE:. Of course it is not always possible to locate the other parties to your accident and, especially if you are injured and taken from the accident scene by ambulance you may not even get a chance to locate the other parties.
(9) MAKE AN APPOINTMENT WITH US IMMEDIATELY AFTER YOUR MVA TO DISCUSS YOUR INJURY CASE
AS SOON AS YOU POSSIBLY CAN you should contact a qualified lawyer to help you with the process of instituting a claim for damages with the relevant insurance companies that may be involved. This will involve the lawyer helping you report the claim and helping you fill out the appropriate documentation for medical/rehabilitation and/or wage loss benefits. Our local Vancouver-based lawyer can help you prepare your statement and later report the accident to ICBC. YOU SHOULD BE AWARE that our telephones are answered 24 hours a day 7 days a week including holidays. Our 24 hour telephone number is 604-318-3838.
(10) YOU MUST REPORT YOUR ACCIDENT TO ICBC AFTER THE ACCIDENT IN A TIMELY MANNER
You should be aware that, despite all of the indications written above, there is a positive obligation to report your accident to ICBC in a timely manner. If you contact us and arrangements are made then we can do this for you but if you choose to represent yourself then you should be aware that you have a duty to report your accident in a timely manner to ICBC. IF you do not report your accident in a timely manner then ICBC might deny injury claims, your rights under your policy to get your vehicle fixed or even forfeit your rights under your ICBC policy to indemnification for damages that you have caused others. This is why it is best to hire our lawyer to deal with your ICBC injury claim as soon as possible after your accident. BEWARE: if you are reporting your claim through ICBC Dial-a-claim (at 604-520-8222) then the ICBC operator is recording the information you provide them on a Form (ICBC Form CL-75) and this is provided to the adjuster who may use the information on that form to determine liability against you.
Common client concerns after an mva
COMMON CLIENT CONCERNS AFTER AN ACCIDENT/MVA
When a person has been injured through no fault or their own (or when another party is partly at fault) the injured parties life or continued livelihood can be put at risk.  This can cause the injured party to undergo tremendous stress as they become worried about their future and the future of their families.  They always have questions about what their immediate future may hold.   At Butler & Company we attempt to put your fears at ease but attempting to answer all your immediate questions.    We have attempted to answer some of those commonly asked questions below.  We recognize that there are other questions that you might have that are not address in this webpage.  We encourage you to contact us by phone with any inquiry you might have regarding your potential case for injuries.
Call us at 604-318-3838 (24 hours and 7 days a week) and we can arrange a FREE LEGAL CONSULTATION regarding your accident or injuries.   We also offer a FREE LEGAL EVALUATION of your legal case by your sending us a brief written description of your accident and injuries by CLICKING HERE .
Who is at fault for the accident?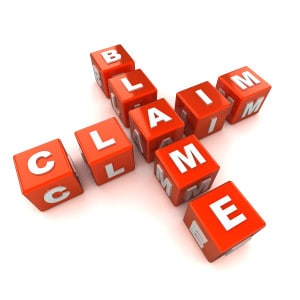 The question "who is at fault for an accident?" (sometimes called "liability") is very important factor in a ICBC injury claim.   This is simply because the determination of fault or liability has an enormous bearing on your overall settlement.
Determining liability:
Both ICBC and eventually the Courts will need to determine who is at fault for an accident.  Fault or liability for an accident can be determined on a percentage basis for instance ICBC or the Courts may say that a certain driver is 75% , 50% or 25% at fault f or a motor vehicle accident.  Fault for an accident will depend upon a multitude of factors the most common of which are the common law relating to the legal action of "negligence" and the duties placed upon drivers throughout British Columbia under the rules of road that are largely found in the Motor Vehicle Act.
How monetary damages are affected by liability/fault for a motor vehicle accident:
In the BC legal system the amount of your monetary award will be reduced by the percentage for which you are deemed to be "at fault" or "liable" for a motor vehicle accident.  Thus if a driver is found at law (or by agreement) to be say 75% at fault then that driver can only collect 25% of the total monetary damages (for the type of damages available CLICK HERE .  Therefore if you could have collected $100,000 at trial or at settlement, then being 75% at fault would reduce your award or entitlement to merely $25,000.
Conflicting duties of drivers under the Motor Vehicle Act:
In many car accidents fault or liability is easy to determine (for instance ICBC would be hard pressed to make a case that the driver of a car that was struck from behind in a rear-end collision did anything wrong to attract any portion of fault).  However in some cases liability is not so easy to determine.  In these such cases there are usually conflicting duties between two driver under the Motor Vehicle Act that might make either or both partially liable.  An example would be a driver who is approaching a yellow light at great speed who collides with a left turning driver.  The conflicting duties would be those under sections 128 (yellow light) and 174 (turning left at intersection) of the Motor Vehicle Act.  Under these sections the driver approaching may be "speeding" and on top of that will have to determine "if the stop can be made in safety" prior to entering the intersection and the left turning driver might have to make a determination as to whether he should "yield to traffic that is so close to the intersection so as to constitute an immediate hazard."  Obviously conflicting duties and considerations apply to both drivers and a split liability may result depending upon the facts.
In order to avoid any determination of split liability or complete fault against you by ICBC or the court it is obvious that you should contact the best personal injury legal professional available.  At Butler & Company our lawyer – Jamie Butler, can help you to prepare statements for ICBC and testimony in court that will be designed to avoid findings of adverse liability where possible.  You should thus contact our lawyer as soon as you have become involved in a car accident and before giving any statements to anyone including the police, ICBC, other insurers or parties involved.
Contact us for a FREE opinion as to who is at fault for an accident.
You can contact our Vancouver personal injury lawyer by phone at 604-318-3838 (24 hours a day, 7 days a week) or by sending us a brief written description of your motor vehicle accident by CLICKING HERE.
Back
What is my ICBC claim worth?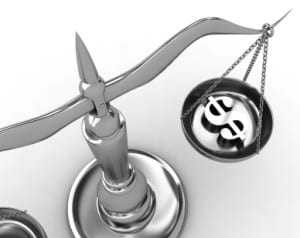 For most ICBC injury claims the person injured can expect to collect monetary damages that are attributable to the accident as compensation. The amount of compensation will obviously depend upon the consequences of the injuries upon you.
The following is a list of some of the type of damages that one might claim as a result of a car accident or in an ICBC injury claim:
a.  damages for pain and suffering and loss of enjoyment of life (the extent of the award will depend upon a variety of factors including the type of injury suffered the age of the injured party how the injury has affected the injured party's life and how badly the injury is expected to affect the injured party in the future);
b.  wage loss (if you are temporarily disabled and miss work after an accident then you can expect to collect the "dollar for dollar" equivalent of your provable loss);
c.  future wage loss or loss of ability to earn future income (if you are somehow permanently disabled, even if it is a partial permanent disability [ie. the loss of your pinky finger which affect your manual dexterity or a slight back injury which affect your ability to perform some heavy work] then you can expect to collect a sum a money that is equivalent to that provable loss of future income that would flow from the inability to perform the work you can no longer perform (which sum is also dependent upon the employment that you might still be qualified to perform even with your disability). The proof of that future loss is sometimes a difficult task and usually involves medical assessment and/or actuarial assessment);
d.  past care cost (if you have spend money for your medical care that was made medically necessary owing to ICBC motor vehicle accident injury then you can expect to collect a sum of money equivalent to those reasonable treatment and medication costs  please ensure that you keep the receipts and seek prior medical approval to eventually prove this loss);
e.  future care costs (if you will suffer repeated medical expenses in the future owing to your motor vehicle accident ICBC injury claim then you can collect a sum of money equivalent to that future loss);
f.  out of pocket expenses or "special damages" (if you suffer out of pocket expenses like for travel to/from medical appointments, cab fare, parking, etc, then this is also recoverable by you but again – keep track of these expenses in a log and keep a receipt book for later proof of this loss);
g.  legal costs (sum of the legal costs associated with advancing your injury claim are recoverable as the court system recognizes that often legal experts, lawyers and their agents are a necessary part of the process);
h.  other categories of damages:  not discussed here are other categories of damages like "in trust claims" made largely for those who relatives who take care of you while you are recovering from your injuries or things like "loss of ability to enter an economically interdependent  relationship" which might be awarded to a seriously disfigured potential spouse for his/her unlikely ability to become married in the future.  The types of damages are really endless and depend upon the circumstances of each individual case.
For a complete legal assessment of what YOUR claim might be worth I encourage you to CLICK HERE and fill out the required information to provide us with some details to help you.  Our Vancouver car accident and personal injury lawyer will respond to your query to help you quantify your ICBC injury claim.  Alternatively you can call us directly at 604-318-3838 and you can provide details regarding your claim to a qualified car accident injury specialist who can then assess for you how much your ICBC injury claim may be worth.
Back
Finding and hiring a lawyer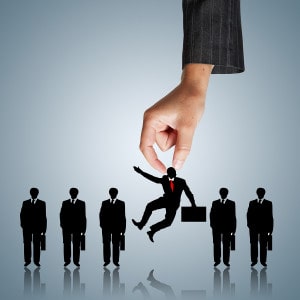 When you hire our firm to represent you in an ICBC injury claim for car accident injuries almost 100% of the time our lawyer will act for you on a contingency fee basis.
By acting on a contingency fee agreement that means that we do not get paid unless and until you get paid by the insurance company or offending party for your car accident injuries.  The legal fees that are charged are merely paid out upon award or settlement as a percentage of the award/settlement that you receive from ICBC or, in the case of out of province insured vehicles, another insurance company.  Thus if you receive an award then our Vancouver car accident injury lawyer will only get paid from the settlement proceeds.  Therefore there is little risk to you in terms of legal fees.  Though the actual percentage related to our legal fees charged will vary from case to case I think that you will find our standard contingency fee agreement both reasonable and easy to understand.  Often times the actual percentage of the award or settlement that relates to the legal fee our attorney charges are negotiable at the time that you sign up as a client or can be the subject of further reduction by our law firm later when more is known by all parties about the claim.  Sometimes are contingency fees can be as low as 20 percent of the amount recovered.  The most any lawyer can legally charge a client in British Columbia for motor vehicle accident injuries is 33/3% of the amount recovered (see section 8-2 of the Law Society rules).
Very few clients choose to hire our personal injury lawyer on an hourly basis.  This option is, of course, available to you if you prefer.  Please call our ICBC specialist to discuss the hourly rate for our legal fees or for more precise information regarding our contingency fee agreements.
Back
Quick settlement of an ICBC Claim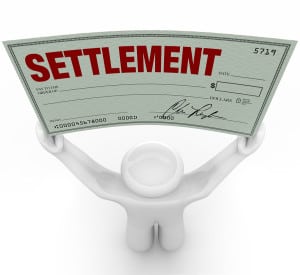 BEFORE you accept a quick cheque from ICBC please check with our lawyer at Butler & Company.  ICBC often shortchanges accident victims by offering them a quick settlement knowing that an injured party may be out of work and financially destitute as a result of an accident!   Beware of this tactic!  For more information click below.
Though our lawyer – Jamie Butler – can act quickly to obtain a settlement from ICBC for your mva injuries, most often, this is NOT an advisable course of action.   Those injured in car accidents in British Columbia often continue to suffer the repercussions of their injuries far after the accident.  As an injured person you only have ONE chance to settle your case.  Only under very rare and exceptional cases can an accident victim go back to ICBC (through the Courts) for more money after they receive a settlement cheque.  A quick settlement does not usually take into account all of the contingencies and future repercussions of your accident-related injuries.   By and large the preferred approach taken by the best personal injury lawyers in Vancouver is to wait to see how your motor vehicle accident injuries develop over time and to have you, as the accident victim, properly assessed by qualified medical specialists over time so that our injury lawyer can properly determine the extent of your injuries and their possible repercussions upon you.
In order to settle your ICBC case we will at the very least need to accumulate the following records:
Hospital records including emergency room records and EHS ambulance reports
A record called an MSP printout showing all of the medical treatment that you have received since the accident
Medical records from all of your physicians including hospitals and clinic doctors
Medical clinic records from all of your treatment providers (physiotherapy, massage, chiropractic, etc.)
Wage loss information from your employer (if making a claim for past or future wage loss)
Revenue Canada notices of assessment to show your income stream (again if making wage loss claims)
Depending upon the nature of the case, the extent of the damages and the types of claims being advanced in your ICBC injury claim by our attorney we may also need to accumulate special written reports from recognized experts in their fields who can provide guidance regarding your injuries.
At our law firm we will gladly pay the expenses associated with these expert reports in the manner outlined in our contingency fee agreement with you.  The types of expert reports that we may require will definitely vary from case to case but these expert written opinions are an invaluable tool to have to increase the worth of your case in the eyes of the ICBC adjuster.
The expert reports that we may garner for you include as follows:
Expert medical reports from noted physicians (orthopaedic surgeons, physical medicine specialist [physiatrists], neurologists, psychiatrists, neuro-psychologists, occupational therapist [functional capacity experts], vocational experts, psychologists, family doctors, life care planners, etc.)  and
Expert accountants or actuaries who can assess the complicated issues relating to wage loss, loss of economic opportunities, loss of capital assets, loss of ability to earn income into the future, etc.
Of course every case is different and our legal professional can identify for you what expert reports will be required to advance your case in order to get the best possible settlement for you or the highest possible monetary result for you in the event of trial.
The cost of the above reports will be borne up front by our law office and we will later seek recovery for the costs from ICBC at the conclusion of your claim.  ICBC regularly provides reimbursement to our law firm for the costs associated with our obtaining these reports OVER AND ABOVE THE AMOUNT THAT YOUR CASE SETTLES FOR.  Therefore there is in reality no cost and little risk TO YOU in our obtaining these types of reports prior to preparing an offer of settlement for ICBC and thereafter settling your case.
Often times it takes months or even years to properly accumulate the information required to present a cohesive offer of settlement.  This is largely due to the fact that injuries can be latent in development and the effect of injuries can be difficult to predict without proper medical work-up and all of this will take time.  Though we try to quickly resolve or settle cases for our clients if they demand same, we prefer to take a slower and more methodical approach to developing a case in order to present all of the factors and opinions to ICBC before settlement is broached.
Contact our office at 604-318-3838 (24 hours and 7 days a week) if you have a question about an ICBC settlement or an offer that has been proposed by ICBC to you to settle your case.  Our lawyer can provide you with an HONEST and FREE evaluation of your ICBC injury claim.  Alternatively you can CLICK HERE and provide our lawyer with some useful information so that a FREE CASE EVALUATION CAN BE DONE BY OUR QUALIFIED TRIAL LAWYER FOR YOU ON-LINE.
Back
Wage loss and rehabilitation benefits immediately available / Part 7 Benefits / subrogation agreements

: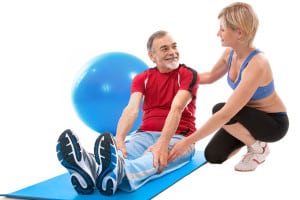 Many times people who are injured ina car accident have immediate needs like paying for their rent, mortgage, loans or medical bills.  How do you pay these bills while not working?
After an mva an accident victim suffering from anything from whiplash to a serious head injury may be put in the position to have to pay up front for medical treatment or pay their ongoing bills without having a continuing paycheck.
If you have medical coverage and/or disability insurance coverage through your place of employment then by and away that disability insurer will take the lead by paying for (or reimburse you for paying for) medical bills (ie. hospital bills, medicine, physiotherapy, other medical treatment costs) and by offering you temporary wage loss indemnity payments (ie. short term and/or long term disability benefits) before any other insurer, like ICBC.  In order to start the ball rolling to obtain such benefits you will need to apply with your disability insurer at work (ie. Sun Life, Clarica, Manulife, etc.) for coverages that may be available through your employer's plan. Largely this can be taken care of by the person responsible at your place of employment (ie. Human Resources Manager) however you will have to fill out an application for whatever benefits are available through the employer's plan and provide whatever medical back-up that may be necessary.
WARNING: if you were injured in a motor vehicle accident you might also possibly have to sign a "Subrogation Agreement" with your employer's disability insurer in order to obtain any benefits from them.  A "Subrogation Agreement" is an agreement made between you (or your legal representative) and the employer's disability insurer where you agree to re-pay the disability insurer (ie. Sun Life, Manulife, etc) for any payments that you may receive from other sources (ie. ICBC) anytime in the future for benefits (ie. wage loss, future wage loss or medical or rehabilitational expenses that you later receive from that secondary source (ie. ICBC) on account of the injuries that you received in the mva and which arise consequentially from the mva. The Subrogation Agreement is largely meant to guard against an injured party from "double-collecting" for benefits received for his accident related injuries from more than one insurance company.  Before signing any Subrogation Agreement you should have that agreement looked over by a legal representative like our lawyer at Butler & Company.
If you DO NOT have medical coverage and/or disability insurance coverage through your place of employment then there is a variety of different sources through whom you might receive immediate medical benefits and/or rehabilitation benefits and/or temporary wage loss benefits.  If you are injured and are not covered by an employer's medical/disability insurance the very first thing that you should do is to apply for employment assistance with Human Resources Development Canada ("HRDC").   Even if you do not believe that you will covered by HRDC (ie. you have not worked the minimum required weeks to obtain coverage) you should still apply for these benefits. There are a variety of different coverages available (ie. "medical sick leave") and you should inquire of the HRDC representative of what coverages may apply for your situation.  If you do not qualify for any HRDC help then you should ask for a written explanation confirmation from HRDC their refusal to offer you benefits (so that you can prove that you at least made the claim and were rejected owing to whatever stipulation they deem applies).
Even if you are covered by HRDC benefits, or after you have exhausted them, you may still seek immediate financial help for medical or rehabilitation expenses or for temporary wage loss disability benefits from ICBC while you are incurring the expenses or suffering from a disability caused by a motor vehicle accident.
Under Part 7 of the Regulations (1984) to the Insurance (Vehicle) Act, ICBC is required to pay for certain expenditures that relate to your immediate medical needs (ie. for certain medical and rehabilitation expenses) and/or for temporary wage loss benefits PROVIDED THAT you have jumped through all of the appropriate hoops. We can explain the process including what hoops you may need to be jumped through in order to obtain these immediate benefits if you call Jamie Butler at 604-318-3838.  Our telephones are answered 24 hours, 7 days a week.  Alternatively you can fill out the form at CLICK HERE. You may also wish to investigate ICBC legal obligations further by clicking on and searching through the following link:
www.icbc.com
If you have no place else to turn and, for some reason, do not qualify for any public or private assistance there may other forms of financial help available to you including:
(a) advances on an expected settlement that can be accessed through ICBC
(b) personal loans that can be made to you by outside financial institutions that specialize in advancing injured parties monies with deferred payment until the settlement is made or court action resolved (see for instance the following links:
www.settlementlenders.com
www.rhinofinance.com
(c) personal emergency loans that our Vancouver office may advance to you or may advance to your medical treatment professionals (for continued treatment)
(d) deferral payment plans that can be arranged by our British Columbia ICBC injury lawyer with your medical treating professionals (ie. chiropractors or physiotherapist) whereby treatment is advanced on our promise to reimburse them upon settlement
(e) deferral payment options that can be arranged by our Vancouver office for special and pricey diagnostic tests like MRIs, CT Scans, etc so that you need not pay for these such tests until your case settles  most often ICBC will actually reimburse us at the conclusion of your case for such special diagnostic tests provided they are medically necessary and you are referred by a qualified physician for greater discussion CLICK HERE
(f) community based resources which can be accessed by our lawyer to pay for extraordinary medical expenses.
YOU SHOULD BE AWARE that at the very least you must ensure that you attempt to secure benefits from all sources that may be available to you or the Court or ICBC may later make deductions against you in your settlement or award for the amounts that you could (and should) have tried to access if/when they were available to you.
YOU SHOULD ALSO BE AWARE that the current weekly maximum that ICBC has to pay a person injured in a motor vehicle accident for weekly wage loss benefits under the statutory regime is only $300 per week which is really a pittance and will hardly cover your monthly bills.
YOU SHOULD ALSO BE AWARE that ICBC, in my opinion, makes it incredibly difficult for people to access the immediate benefits that they require.  For instance, in dealing with rehabilitation expenses though ICBC they may approve physiotherapy or other treatment for funding so that the physiotherapist gets paid by ICBC for your visits BUT you may, and likely will, still be charged a surcharge by physiotherapist every time you visit them. (ICBC is quick to point out that these expenses can be reimbursed as "special expenses" at the end of your claim but to my way of thinking it merely puts more impediments in the way of obtaining treatment for persons injured in motor vehicle accidents).  ICBC is in my opinion also very slow to approve additional funding for any treatment and often require incessant medical referrals or medical examinations prior to your obtaining approval.
At our Vancouver law firm we attempt to secure clients all possible funding for their immediate needs by doing some or all of the following:
working with the various insurance agencies to obtain reimbursement for our clients for medical expenses (like medication expenses) or other expenses like housekeeping or child care expenses or occupational therapeutic expenses)
working alongside doctors to obtain the necessary medical referrals for our clients' proper medical treatment and then ensuring that ICBC fund those treatments or therapies where medically necessary and where circumstances dictate (NOTE here:  we have even succeeded in sometime having ICBC pay for private surgeries to avoid wait-listing at publicly-funded hospitals)
working with employers to obtain the information necessary to provide to ICBC so that if wage loss benefits become immediately due then they will be paid on time
obtaining deferrals on payment from treating medical professionals so that they will be paid at the end of your claim and
providing emergency loans to clients when necessary and where circumstance permit.
We do not just sit in the wings and wait for settlement. It is our lawyer's commitment to help clients as best we can in order to obtain every form of funding available for their immediate wage loss, rehabilitation and medical needs.
Back
Getting treatment post-accident / private MRIs and private surgeries

: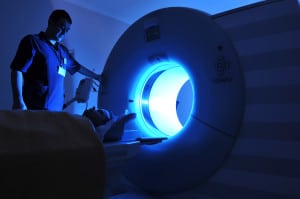 As indicated in the previous section CLICK HERE there are a number of modalities of therapies that one might require after a car accident.   Our Vancouver lawyer can arrange for ICBC to pay for a variety of those treatments for you.
Depending upon the nature of your car accident injuries our lawyer can help you get the right treatment after your car accident so that we can maximize the medical services that can be available to you to improve your condition.
The types of treatments that our law office has been successful in getting ICBC to pay for before any settlement or trial are as follows:
Physiotherapy
Chiropractic care
Massage therapy
Personal trainers
Occupational assessments
Occupational ergonomic aids
Graduated back to work programs
Medications
Private surgeries
Private MRIs and other diagnostic testing
Pain clinics
Psychological services
Addiction counseling
Gym passes
Pool passes
In order to get ICBC to pay for any of these therapies you will need to see your family doctor after your mva and obtain a referral from him/her for their recommended course of treatment.  The referral note should indicate:  (a) type of therapy required  (b) the extent of the therapy (ie. 3 visits a week for 8 weeks) and (c) that the therapy is required owing to the mva that you were injured in.  Often times these prescriptions must be updated by your family doctor once they have run their course or expired.  Once you receive your prescriptions then our lawyer can attempt to secure funding from ICBC for the treatment when you need same.  Often ICBC will put repeated treatment providers (ie. physiotherapists, chiropractors) on a payment schedule and pay them directly for their services but have the client pay a user-fee portion (usually $10 to $20 per visit) which is reimbursed by ICBC at the conclusion of the claim.  Be sure to keep your receipts for any such treatment.
Private MRIs and other diagnostic testing can be arranged by our legal specialist for you so that you DO NOT HAVE TO WAIT AND AVOID THE WAIT-LISTS THAT PUBLICLY-FUNDED HOSPITALS WILL HAVE.   Sometimes the length of time it takes to properly diagnose car accident injuries is stalled because of the lack of publicly-funded services available.  It is not unheard of to have wait lists of 6 to 8 months for an MRI for instance.
Our law office in Vancouver works with the professionals at Canadian Magnetic Imaging (CMI) (SEE LINK:  www.canmagnetic.com)  along with your physicians to ensure that you do not have to wait for MRIs and other diagnostic testing.  Usually all that is needed is a medical referral for the test and a promise to reimburse CMI after your claim is settled.  ICBC usually pays our law office the costs of these private MRIs upon settlement and over and above any settlement so there is usually no cost to you in having your accident injuries assessed and diagnosed privately rather than publicly. Sometimes was can even convince ICBC to pay privately for surgery so that you do not have wait in line for surgery and possibly get better and get back to work quicker than might otherwise happen.
Please contact our office for all the details (and some of the restrictions that apply) in relation to private diagnostic testing and private surgery options.  Our law office can be reached at 604-318-3838 (24 hours and 7 days a week).
We provide services in Burnaby, Port Coquitlam, Langley, Surrey, Abbotsford, Vancouver & other areas in BC, Canada. To find out more about our services, visit our 'Contact Us' page and fill out the form or call us at 604-318-3838 to schedule a consultation with our trusted personal injury lawyer in Vancouver.
Back